Car Finance for Your Used Volkswagen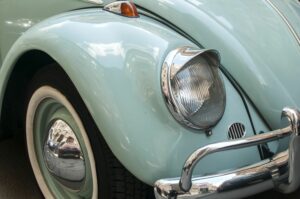 In love with a Polo? Looking for a Golf? Fancy a Passat?
We know how you feel. Volkswagen is not just one of the most affordable European brands. It also builds some of the most desirable cars.
Best of all, if maintained according to schedule, their models are great second hand buys. As a general rule, a Volkswagen does hold its value well and may be a little bit more expensive than competitors. But they're great to drive and incredibly functional.
With the right car finance, you can find a used Volkswagen ideally suited to your needs.
Volkswagen car finance with iFinance
If your budget is tight, but you have your mind set on a Volkswagen, a generic bank loan won't do.
At iFinance, we can set up a loan tailored exactly to your needs. This is how it works:
From our selection of Volkswagen cars, you select the model you like.
We go through your financial situation and work out how much and what interest rate you can pay each month. Paying something upfront is not required, thanks to our no deposit car finance policy.
After signing the papers, you can usually drive home with the Volkswagen of your choice on the same day.
A bad credit history is usually not a reason not to get accepted. Neither are high debt, unemployment or low income. It all depends on the details – and we're here to help.
What kind of paperwork do I need to supply?
If you've ever applied for car finance with a bank or credit union, you'll know how complex that process can be.
At iFinance, we believe in making things as easy as possible. So if you are looking for a used Volkswagen, you won't need to provide us with hundreds of pages of charts and statistics. In a personal phone call, we'll go through everything you need for your successful application. Trust us, it won't be a lot.
Is it possible to get a used Volkswagen with bad credit?
It is hard to believe for many of our customers that they can actually get approved for popular cars like a Polo or Golf despite their spotty credit record.
And yet, in most cases, we can work out a solution that works for both sides. The secret lies in precisely calculating what interest rate you can pay each month and building a road map using that number as a goal.
Also, applying for car finance for a Volkswagen with us won't negatively affect your credit rating. So if you are interested in a specific model from our showroom, just ask.
Which Volkswagen models do we offer car finance for?
Volkswagen offers a wide range of cars. We usually have many of their cars in stock and can offer you great finance deals for all of them.
Here are some of the used Volkswagen models are the ones you can typically finance with us:
Volkswagen Up!: The Up! is a Great choice for city driving.
Volkswagen Polo: This amazing city car now rivals the Golf as Volkswagen's most desirable model.
Volkswagen Golf: The Golf can easily fit an entire family – and more. A classic which just won't stop.
Volkswagen Jetta & Passat: If you need more space, these are among the very best of their class.
Volkswagen Tiguan: Volkswagen was late to jump the SUV train, but with the Tiguan, they have quickly made up for lost ground.
Interested?
Volkswagen vehicles are known for their heavenly driving qualities, their solid build quality, attention to detail and leading safety features.
If you need finance for a Volkswagen, we can help. Our showroom is located in Paisley, near Glasgow. But we can offer great deals for customers from all over Scotland. Check our digital showroom to get an impression of the wide range of models we offer from all major brands.
Start by giving us a call at our freephone number 0141 848 7733 for any questions and a first quote or simply apply online.